September 14, 2018
Buying Liquid Filling Equipment? 8 Questions You Should Consider
---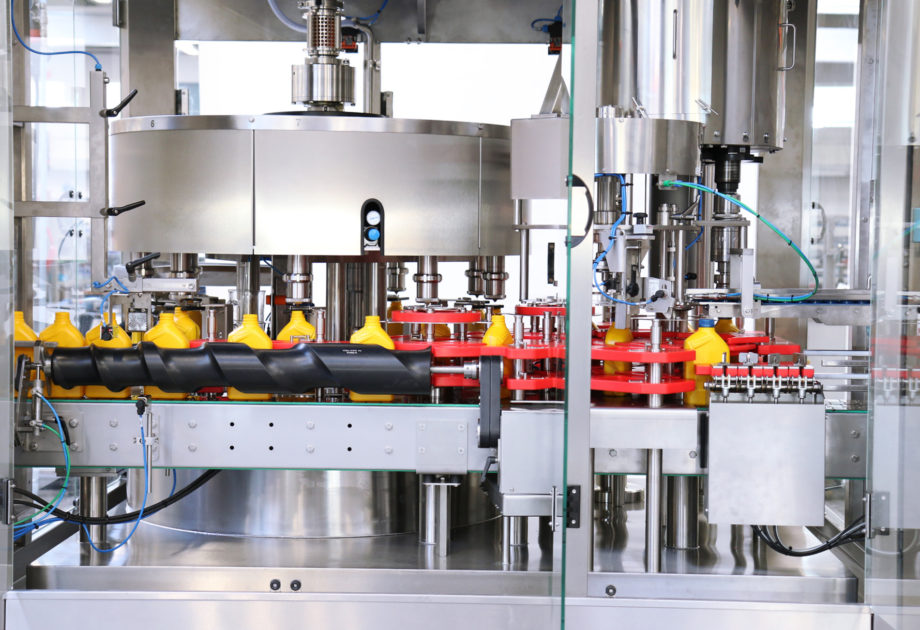 Processing liquids — such as chemicals, petrochemicals and paints — require accurate liquid filling equipment. You want to ensure equipment efficiently fills the desired containers during low-volume and high-volume runs, yet in which equipment should you invest?
Before making your next purchase, ask these important questions to narrow your equipment choices.
1. How Much Liquid Product Volume Per Day?
The number of units that your company produces daily will play a major factor in deciding which liquid filling equipment is required. Are you strictly making 100-milliliter to 1,000-milliliter batches where a semi-automatic machine can handle the job? Or, do you need larger automatic filling equipment to handle longer runs as you will be filling 24 containers per minute?
2. Will There Be Changeovers for Different Liquid Products?
You may have several product lines that must be filled into containers. Using one piece of equipment for all the products requires changeovers that can be accomplished quickly with little hassles, issues or long downtimes.
3. What Are the Liquid's Characteristics?
Beverages such as sodas and beer will travel quickly through liquid filling equipment, while agrochemicals, lubricants and paint may contain a certain viscosity as they may fill containers slower. The liquid's characteristics will dictate whether you can use a timed-flow machine for free-flowing liquids and a piston filler or fillers with pressurized tanks for more viscous liquids.
4. Are There Particulates in the Liquid?
Juices and other liquid products can contain pulp or small food pieces that are desired in the finished product — such as orange juice, lemonade or tomato sauces. Valves and pumps must be a particular size to allow the pulp and food pieces to flow through unhindered within the liquid matter without clogging nozzles or other machinery components.
5. How Much Liquid Fills the Container?
The container's size and shape can have a huge impact on weight variation during filling operations. Due to these characteristics, you may end up overfilling containers. You are giving away extra liquid for free in each container, which impacts your bottom line. Getting equipment with more accurate weight variation percentages can control product waste.
6. Will the Machinery Impact the Liquid's Characteristics?
Not only do you have to understand the characteristics of the liquid before it enters the filling and capping machine, you also need to know what changes the liquid may undergo while moving through equipment components. A thick liquid that must go through long, high-speed production processes can become more fluid at the end stage when filling containers. This factor can change the type of equipment and setup, so the liquid's characteristics are not significantly impacted.
7. Will It Offer Scalability If Ingredients Change?
Over time, the ingredients may change in the liquid product that you produce. You may find a cheaper alternative or a higher-quality ingredient. Due to this change, you need filling equipment that is scalable so that you won't have to make drastic changes to the components to accommodate the new ingredients.
8. How Complicated Is Maintenance and Cleanup?
Liquid buildup in components can impact both the operation of the equipment and the quality of the finished products. Choose a machine that is easy to clean as well as maintain to prevent contamination, poor product quality, and high wear-and-tear.
Once you review these eight questions, you will be more equipped to choose the liquid filling and capping equipment that can benefit your company. The custom equipment will provide high-quality processes, eliminate waste and maintain product quality throughout production runs. In addition, the equipment will be able to adapt should your operations change in the future. Let a designing and manufacturing company help your operations by creating the customized filling and capping equipment that works best with your processes and liquid products.
Contact PACK'R today to see how our liquid filling and capping equipment can make your operations run most efficiently.