May 12, 2022
Discover our explosion proof expertise
---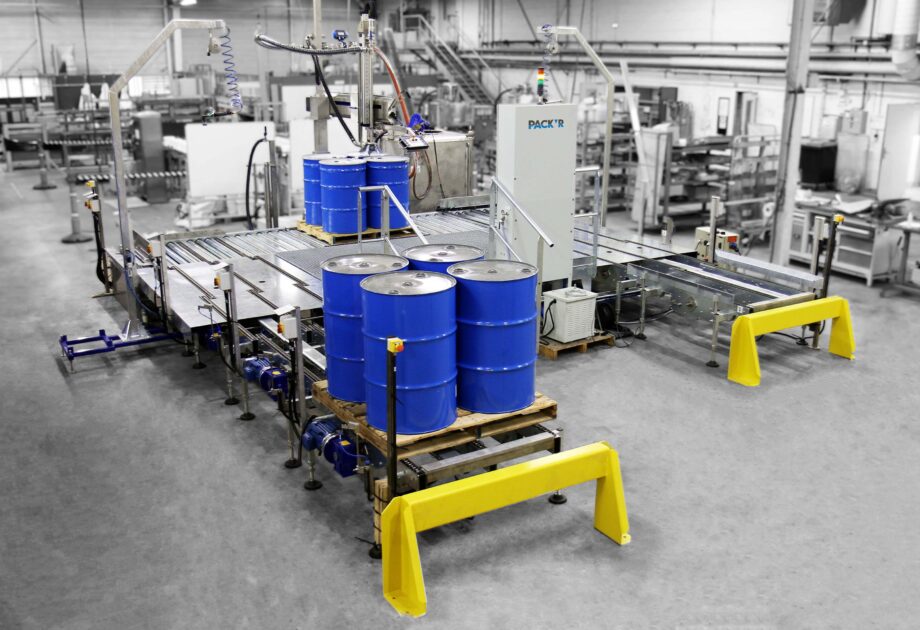 Flammable Liquid Filling Machine Expertise
Working with hazardous chemicals and flammable materials can be challenging, especially when you introduce machinery into the mix. Liquid filling machines used under normal circumstances can bring speed and efficiency to packaging operations. However, machines also have potential to create sparks that can cause fumes, gases and vapors to combust. The resulting explosion could lead to equipment failure, downtime and serious injuries to people nearby.
This is why it is crucial for manufacturers and packagers working with volatile chemicals and products to use equipments for hazardous locations. As a recognized leader in the design of such solutions, PACK'R is your go-to source for corrosive or flammable liquid filling machines.
Why Expertise Matters
It should go without saying that you should know what you're doing when dealing with dangerous materials. Our extensive knowledge of explosion-proof hardware design makes us the ideal place to turn when you need to add these capabilities to your production line.
Our designs utilize intrinsically safe input-output devices, sensors and other components whenever possible. These elements are designed not to store energy and potentially create sparks that could ignite fumes or vapors. In addition, our motors feature specialized designs that do not allow gases inside of them and safely contain any explosions that may occur inside, however unlikely. It is this comprehensive approach to safety that makes us a leader in this industry.
Our Explosion-Proof Machines
All our machines are explosion proof compatible :
> Examples for drums or totes
• FLEXEO-P Semi-Automatic Pallet Drum Filler Capper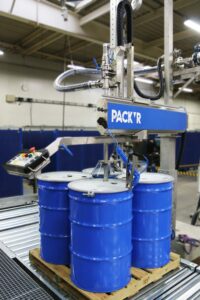 • INLEO-P Automatic Pallet Drum Filler Capper
• PULSA-D Automatic Drum-By-Drum Filler Capper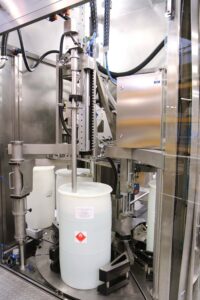 > Examples for bottles, jerrycans, pails 
• FLEXEO-S Step-By-Step Filler Capper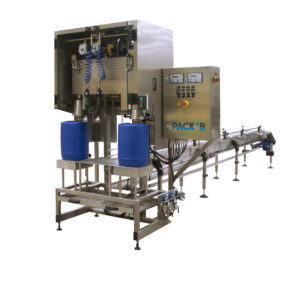 • PULSA-S Step-By-Step Filler Capper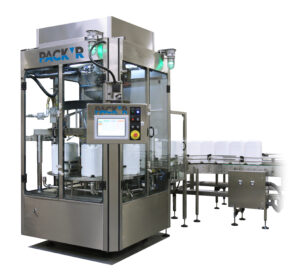 • REVO-S Monoblock Filler Capper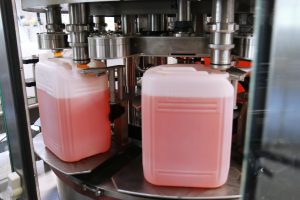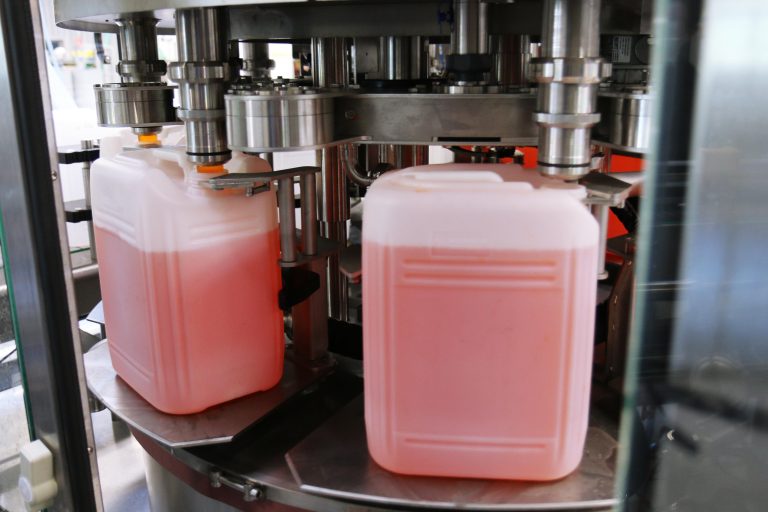 Why Choose PACK'R?
With more than 30 years of experience in the industry and a goal of 100% customer satisfaction, we are committed to fulfilling your needs when it comes to automatic liquid filling and capping equipment. To learn more about these or any of our other solutions, get in touch with us today.