January 25, 2019
5 Key Things To Know About Liquid Filling Equipment
---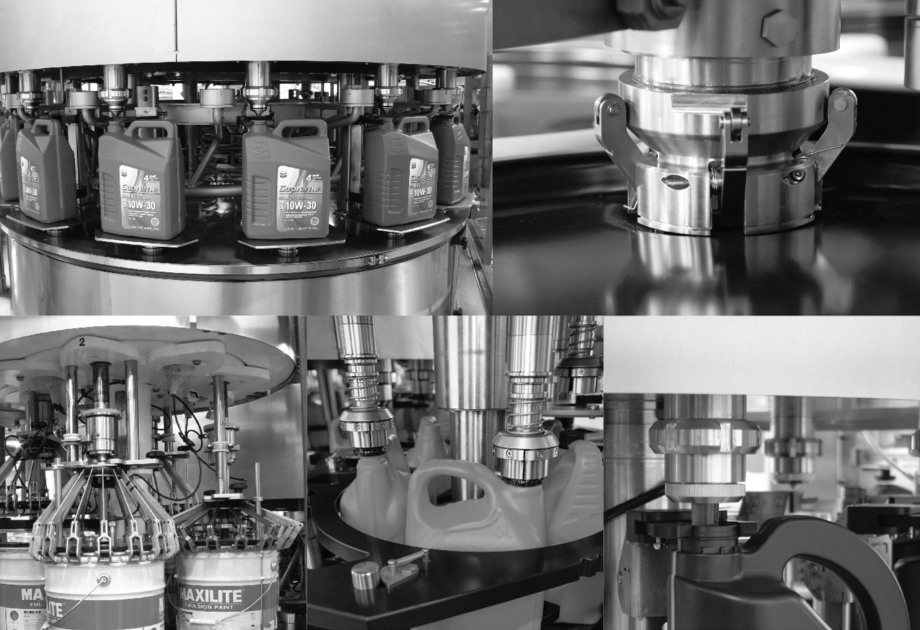 Liquid manufacturers in a range of industries will produce large quantities of products for commercial customers and regular consumers. These fast-paced production lines require optimal equipment to pump the liquids into containers and seal them for shipment.
If you are a production or plant manager, it is your task to have quality equipment to meet and exceed production deadlines while staying within the company budget. If you have been thinking about getting liquid filling equipment for your operations, check out these five aspects to consider, so you get the right type of machinery for your needs.
1. Product Characteristics
Some products such as paints can have a semi-viscous to extremely thick texture, while others such as pesticides can have more of a watery consistency. The properties of your product can impact the type of filling equipment you use. You want equipment that can handle the consistency of products without clogging and leaving contaminants or causing fluctuations in the fill rate or volume for containers. For instance, sometimes a pressurized tank will be required. The equipment solution for a high-viscosity liquid (paint, adhesives, sealants, glue) may be different than the solution for complex liquids such as bleaches and concentrates.
2. Fill Rate
How many containers do you need to fill per minute, hour or production-line run to meet your deadlines? Different liquid filling equipment will have varying fill rate capacities. You also must consider the characteristics of the products, types of containers and fill volume to determine the type of fill rate required to meet production goals. Once you determine the fill rate, you can find the turnkey solution or customized liquid filling equipment that can fill containers at the desired rate, so your profits can rise.
3. Fill Volume
Accurate fill volume can be impacted by a number of factors. The viscosity of the liquid product and the type of container can create issues where you may be under- or overfilling containers. Determining the appropriate fill volume for your products can allow you to have liquid filling equipment that saves you money instead of giving extra product away for free.
4. Container Types and Capping Solutions
Liquid containers come in multiple shapes, sizes and types. From 3.5-fluid-ounce bottles to 5-gallon drums and even larger options, you need to determine the type of containers in which your liquid products will be shipped. This will determine the right liquid filling equipment needed. These containers also must be capped — and the most efficient machines will be able to cap multiple sizes of containers with various types of caps. For example, containers from 500 ml to 30 liters may use a screw cap, flip-out cap, push-on cap, a bung cap or a tab seal. Drums and totes may get a plastic or metal bung, or plastic or metal cap seals. Pneumatic systems often are used for capping. At PACK'R, we also have a patented brushless capping system. This system offers torque control with consistently accurate torque values. If you are filling multiple container types on a tight deadline, you'll also be looking for liquid filling equipment with changeover capabilities.
5. Regulatory Requirements
Certain industries must follow strict regulatory guidelines designed to ensure the safety of both consumers and employers. Equipment used for filling inflammable liquids must meet ATEX explosion-protection regulations, for instance. The machinery you are considering should meet explosion-proof design standards and certification requirements. Likewise, equipment used for filling liquid foods must meet all regulatory requirements for all agencies that set standards in your company's region and country.
Due to so many considerations about the capabilities of liquid filling equipment, and the key aspects you have to take into account regarding your production processes, our technology specialists and engineers at PACK'R are available to help you determine the right equipment for the job.
Contact us for more information regarding our filling and capping equipment.